About Dream a Dream Sled Dog Tours
Your hosts and tour guides are all experienced Iditarod® mushers, who will share their experiences, challenges and triumphs from the trails, during your tour of the homestead, kennels, and the Iditarod® presentation. Learn more about each of these amazing individuals below.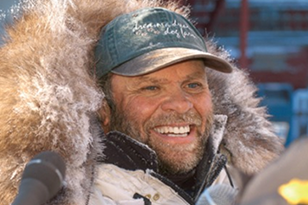 Vern Halter
Owner & Manager
Vern Halter arrived in Alaska in 1977, and has since competed in 18 Iditarod® races and 6 Yukon Quest races. Vern grew up on a farm in South Dakota and relocated north to Alaska right out of law school…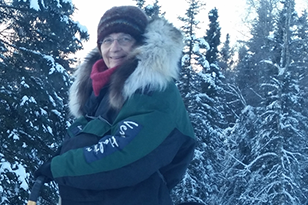 Dr. Susan Whiton
Owner & Veternarian
Dr. Susan Whiton moved to Alaska in 1977 looking for adventure. She worked as a high school science teacher in Unalaska, on Alaska's Aleutian peninsula for 5 years before moving to northern Mat Su Valley in 1982 with her husband, musher Vern…
Cindy Abbott
Guide & Booking Manager
After being diagnosed with Wegener's granulomatosis, an extremely rare autoimmune disorder that can restrict blood flow as a result of inflammation of the vascular system, Cindy Abbott, a 20-year Science Professor at Cal State…
All tour packages include a tour of the homestead, gardens and kennel of retired sled dog racers Vern Halter and Susan Whiton. Meet the amazing dogs of the Dream a Dream Sled Dog Farm, and the family that created their dream. In addition to breeding, raising and training professional sled dogs, both Vern and Susan are multiple finishers of the historic Iditarod® sled dog race, and Vern is the 1990 Champion of the Yukon Quest race.
Take a look around. You'll see why Dream a Dream Sled Dog Tours is a visitor favorite and an Alaska bucket list must!
"Experience it all, in person!"
Dream a Dream started life as Moose Creek Kennel in 1983. Views of Denali – the Great One as the natives call it, are unbelievable at Moose Creek. Vern and Susan still own the remote Moose Creek parcel near Denali, which is on one of the most extensive sledding trail systems in Alaska. As the kennel grew in size to meet the challenges of the great long distance sled dog races. and the dogs became more competitive, we wanted a kennel with more amenities. In 1994 we built a small log cabin in Willow at mile 73 on the Parks Hwy. It was barely big enough for all the dogs, but had great trail access and was on the road so Susan could work at a vet clinic in Wasilla. A few years later we bought 10 acres of undeveloped land 9 miles south, and built a huge garage-dog barn. It had all the things we'd dreamed of over the years to make the kennel more efficient. The building had a huge two car garage, two apartments for handlers, a clinic room, a warm room with kennels for dog recovery. Outside under the roof overhang was a walk in freezer, pens for dogs in heat and loads of storage out of the weather. With the new Willow location, we renamed our kennel Dream a Dream Dog Farm. Willow offers equally great trail systems and being on the road system makes our job of taking care of sled dogs easier. Our goal continues to be breeding, training and developing champion sled dogs who love people. We would also love to show you our country, our lifestyle and our amazing dogs, in a unique, homestead setting which is off the beaten tourist path.