Dr. Susan Whiton moved to Alaska in 1977 looking for adventure. She worked as a high school science teacher in Unalaska, on Alaska's Aleutian peninsula for 5 years before moving to northern Mat Su Valley in 1982 with her husband, musher Vern Halter. Vern was training for his first Iditarod® sled dog race.
Susan competed in the 1987 Yukon Quest, taking 12th place with a time of 13 days, 16 hours and 1 minute. She received the honor of the Challenge of the North award for that race.
She is also a two-time finisher of the Iditarod® race, taking 45th place in 1995 and 39th place in 1996 with a time of 13 days 5 hours and 24 minutes. Living and working with sled dogs led Susan to apply to veterinary school in 1986, and she was accepted to the Veterinary Medicine program at Washington State University that same year. She received her Doctorate in Veterinary Medicine in 1992.
Advanced Health Care at Dream a Dream Sled Dog Tours
Susan's Doctorate of Veterinary Medicine combined with certification in animal chiropractic techniques and holistic care add so much to the care and welfare of our sled dogs. Our dogs are happy and content. This is something visitors notice right away.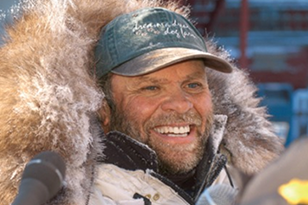 Vern Halter
Owner & Manager
Cindy Abbott
Booking Manager